There are probably a lot of Ultimate Frisbee teams out there that would identify themselves as fun, creative, kind, or different in some way. It makes sense that some teams, over time, feel like they have become a community of friends, even if over time teammates may come and go and life carries on with all its changes and challenges. So when I tell you that there is a creative and fun-loving team in Amsterdam called the Rusty Bikes that threw one of the greatest love-fest team anniversary tournaments this planet could ever accommodate – you'll probably think — yeah, that happens, not impressed. But still, I have to insist, this was one for the ages.
The Rusty Bikes were founded more than 5 years ago, but it just happened to be that it took 6 years for them to finally full-on organize a small weekend celebration tournament for friends, occasional teammates, frequent opponents, and former members. The unlikely paradise-like setting was none other than Bergen aan Zee, a relatively quiet corner of the Netherlands' upper coast. More specifically, the setting consisted of two lovely places: the "Zee" house that fits 84 people, and a stretch of beach/bar just beyond the reach of conventional civilization. Fitting backdrops to the underlying spirit and theme of how we do everything from play ultimate to throw parties – DIY.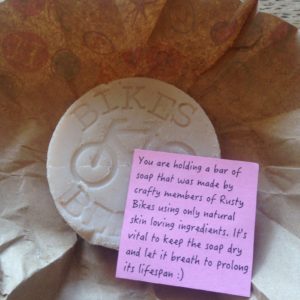 Midsummer Bikes Beach featured, in a addition to 84 fun-loving friends eager to spend time with one another, play games, and pay tribute to the team-community; home made beer, home made soaps, home cooking, fresh baked treats, team knitted awards, and team produced live music. Besides throwing discs, this team loves to create together, and to properly mark the occasion, participants got to enjoy the fruits of some excellent collaborations.
During the games there was the talent and effort that many expect from a group like this. On the sideline there was the combination of relaxation and the quest to make each other laugh, both fundamental ingredients in the formula that keeps the Rusty Bikes going. In the evenings it was time for the other games; on the sand, in the bar, back at the house; this is a group that loves to challenge one another and get in on a fun game any time of the day or night.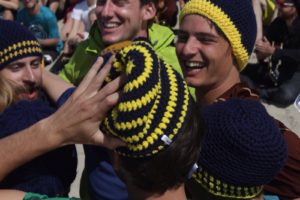 Today there are easily hundreds of tournaments in this world, the list goes on and on and grows longer as time passes. The sport of Ultimate keeps growing and maturing, which brings many benefits but also makes it hard to truly cherish each tournament or each group of people you play with, especially as new memories pile up alongside old memories. So when a tournament-celebration like this one comes along, it again seems naive to say – this is one that no one will forget. But Bikes Beach dared to venture into that territory, to that part of memory that won't forget the way you never forget a first tournament, or a first kiss for that matter. And it happened without ego, without excess, and without the flashy novelties of trying to be everything for everyone. Instead Bikes Beach put forward waves of genuine love and modest joy, with appreciation for what we've had and what we've got. That, combined with the spirit of being oneself and being good to one another, that is what I would say led to Midsummer Bikes Beach being one of greatest love-fest team anniversary tournaments this planet has ever known. One that anyone who shared in it, will remember with great fondness for years to come.